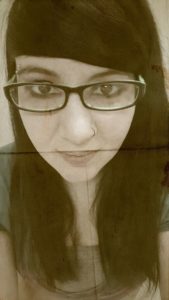 Sara awoke at 7:17 one morning in a dark basement. Her only form of light was a burning candle that stood on top of the unfurnished aging wood floor beside a typewriter and a stack of pearl white paper. It was there that she spent countless hours in the darkness consumed by the memories of her past lives. All she could do was feed off the insects that somehow managed to crawl into her lonely basement home and pour her thoughts into the typewriter.
Sara is now a vegetarian.
And these are her stories.